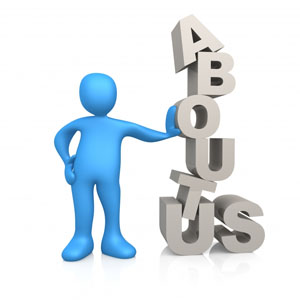 Threebrackets.com was conceived with the motto to provide customized web designing services. We wanted to capture the market niche by providing the services that could meet the customer's satisfaction. We use all the technologically advanced designing tools so that we can provide services that can induce the effect of 'virtual reality'.
Designing a professional website to target the specific online market is what we are meant for. A perfectly designed website is the first step towards the success in the online business. Keeping that in mind we prefer to give our full effort in designing the website so that our customers can be satisfied, which in turn is our main aim. Quick service, easy and friendly way of consulting, innovative, and knowledgeable are few factors that makes us different from the rest.
Our designer team at threebrackets.com is expert enough to weave the websites in an outstanding way. While designing, we follow all the marketing and the business strategies to fulfill the needs of the present market. We believe in delivering the end product in a very prompt way without compromising the quality. While the main concern that everyone comes with is the fluctuation in the work schedule regarding the deadline, therefore we offer our client with the service to set the deadline and we also meet the target within the marked deadline.
Maintenance is another needed service which is an ongoing process to keep up the good image of the firm. Our staffs are efficient enough to update the site sporadically to meet the ever changing need of the fellow visitors. Different websites are built based on different themes, it might be an e-commerce website or a business website or a static one etc. every websites has its own demands and requirements.
To design all types of websites, we at Threebrackets.com are capable enough. Most important for us you views come first therefore we treat you as our initial supervisor for proceeding further. Our primary goal is to gratify our fellow clients therefore we offer a wide range of designing services to satisfy the client's basic to core requirements. Combining these skills with the understanding of the consumer's behavior integrating with various sub factors, we can drive your business to the path of success - now and in future.
As, our main motto is to turn your dreams into reality, so if you wish to get the best service through our website designers then do ot hesitate to contact us.